AHHHHHHH! It was my first trip of the year and I was soooooo EXCITED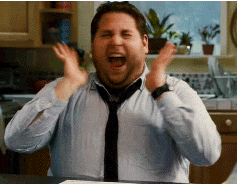 I was in Stuttgart for 4 days with my best friend so it was a pretty decent start to the year if you ask me. The trip started with a train journey to Manchester Airport because I realised tickets from Manchester Airport work out a lot cheaper —-> This is a tip for fellow UK travellers.
I had an amazing time and here are a few things I got up to:
I ate A LOT. Because who doesn't love food. Some of the restaurants I went to were:- Enchilada, Cantina and Sausalitos. Amazing food and good prices… Cant complain about that ❤
Weinstege: This was a place that is not in any tourist recommendations but my friend came across it by chance and it was BEAUTIFUL. I was able to see the whole of Stuttgart. The houses, the people, the cars and the countryside: all from one place. 
Hohenzollern Castle: A long train journey, short bus ride and a little hike later. We came across this beauty and it was magical. It was like being in princess world.

Credit: Google Images

The area was just so picturesque, breathtaking views that made the journey worth it. It was the kind of place where you could just sit and watch the world around you. So peaceful that you could just sit quietly with no disturbance.

Fernsehturm Stuttgart: The TV tower that gave the view of the full city beneath us. at 140m, I was a little scared but just being there, feeling the wind and seeing the view made me feel a little better. 
Ludwigsburg: A little city I went to explore on my own. I have never seen a tourist place that is so quiet. It was just so peaceful and as I explored, i felt like I was the only one there which was perfect to get some pictures… The colours and the greenery were just wonderful. If you ever need a little quiet beak away from everything, then this is the place. 
Schlossplatz: This was a little touristy part of Stuttgart. With a palace and the town hall. It was filled with people. It was the perfect place to just sit down and watch people do their thing. Just see the different cultures and take it all in.
I had the most amazing time in Stuttgart. I don't know if it was because of the actual city, or because my best friend was there or because I needed a break from the UK. Whatever it was, I enjoyed every minute. I also managed to do a lot of things.
Stuttgart is a well connected city so whenever you go make the most of it. Explore around you and see what wonders you can find. Because not all sights are listed in tourists guides… Sometimes they require some exploring.